Instagram is a social media platform that allows users to share photos and videos with friends and followers. It's quickly become one of the most popular platforms for marketing, as it allows businesses to connect with customers in a personal way.
But how do you increase Instagram likes? In this article, we will teach you some tried and true methods for increasing your Instagram following.
From focusing on interesting content to using strategic hashtags, we have everything you need to get started on increasing your follower base.
What is Instagram?
Instagram is a social media platform where people can post photos and videos. It's popular for people to share photos of their lives, loves, and activities. Instagram can be used to connect with friends and family, share creative ideas, and promote your business or brand.
How to increase Instagram likes?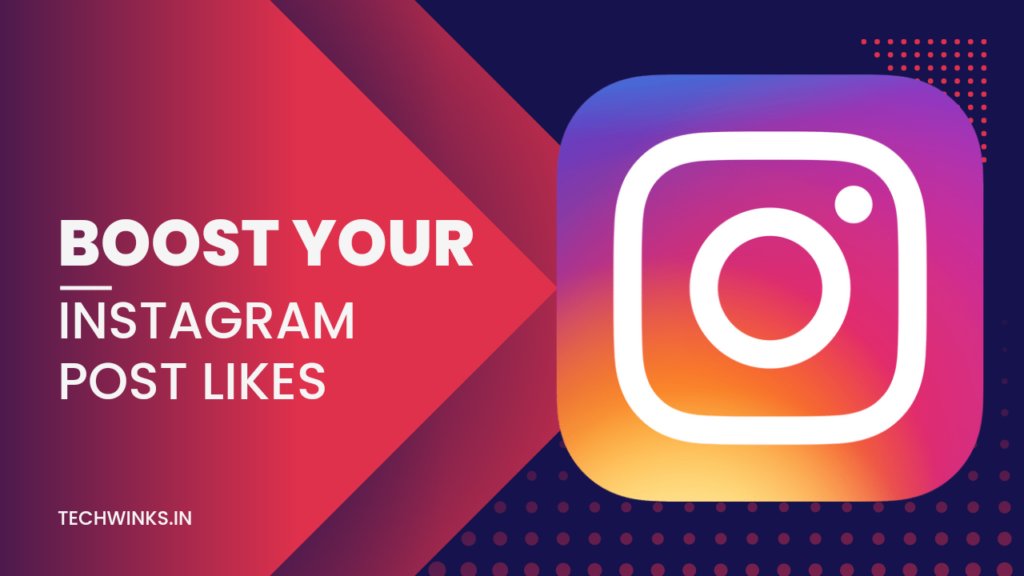 Looking to increase your Instagram following? Here are some tips to help get you started:
1. Start by following other popular accounts that you admire. Doing this will help increase the visibility of your account and encourage others to follow you as well.
2. Use hashtags effectively when posting content to Instagram. Including relevant hashtags in your posts will help them reach a wider audience and potentially result in more likes and followers.
3. Try out different visual styles when posting to Instagram – varying from portrait mode to landscape mode can really make your photos stand out and attract attention.
4. Share interesting or fun facts about your products or services with a caption that includes a hashtag (#). This can bring in new followers who may be interested in what you have to offer!
3 Simple Tips for Growing Your Instagram following :
1. Post interesting and engaging content: Keep your followers engaged by posting interesting and engaging content that will appeal to them. Share images, videos, and stories that are relevant to your audience and that you believe they would enjoy.
2. Use relatable hashtags: Use relevant hashtags to drive engagement and visibility for your posts. Not only will this help you target potential followers, but it will also help you collect data on what topics are popular with your audience.
3. Engage with your followers: Respond to comments and engage with your followers on a personal level. This will show them that you care about their experience on Instagram, and it will create a stronger connection between you and them.
How to Increase Likes on Instagram?
Instagram is a visual platform that allows users to share photos and videos with friends and followers. Like any other social media platform, liking photos and videos can encourage others to follow and view your content. Additionally, liking posts can earn you Instagram "likes" which are determined by the amount of engagement your post receives from other users.
increase your Instagram likes:
1. Use hashtags: When posting on Instagram, be sure to include relevant hashtags. This will help promote your content around the web, as well as on Instagram itself. Not only will this help you reach a larger audience, but it will also generate interest in your posts from people who might not have otherwise been interested.
2. Share interesting content: Uploading engaging and original content is one of the best ways to increase your Instagram likes! Not only will this attract followers who enjoy what you post, but it will also help drive engagement rates up which in turn increases likes. Be sure to choose high-quality photography and video that's visually stimulating so that viewers won't get bored easily.
3. Be interactive: Interact with followers regularly by answering questions or offering insights into your posts or photographs. This will show that you're engaged with the community and likely to produce quality content in the future too!
Boost engagement on Instagram –
1. Use Instagram Stories:
One way to get more engagement on your Instagram feed is to use Instagram Story mode. This allows you to post shorter, Snaps-style videos that disappear after 24 hours. Not only does this give your followers a quick snapshot of what you're up to, but it also encourages them to spend more time with your posts by letting them know that the content will be gone after just a few minutes.
Plus, since stories are interactive, you can add elements like polls and quizzes that give your followers a chance to interact and share their responses with others.
2. Utilize Hashtags:
Using hashtags can help promote your posts throughout the social media platform and help you connect with potential clients or customers. When creating or selecting hashtags for your posts, make sure they're relevant to the topic of your post and relevant to the audience that might be interested in it.
Additionally, try using specific hashtag combinations (for example, #travelinspo) in order to increase the chances that people who are looking for related content will see your post.
3. Share Photos That Reflect Your Brand or Message:
When sharing photos on Instagram, it's important that they reflect the brand or message you want to convey. Make sure all of your photos have a purpose and message behind them – if not, they might not resonate as well with your followers and could potentially lose some of their interest in
Conclusion : If you're looking to increase the number of likes and followers on your Instagram account, here are a few tips to help you get started.
First, be sure to post quality images that will resonate with your target audience. Next, make sure to engage with your followers by commenting on their posts, following them back, and sharing their content.
Finally, set up an effective marketing strategy that includes promoting your posts across social media platforms and reaching out to potential customers who may be interested in what you have to say.